Property price growth is expected to slow in UK and Europe as consumer confidence falls.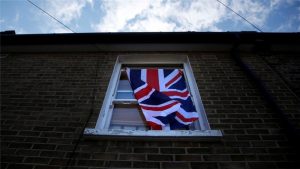 The British vote to leave the European Union has brought the British pound down to a 31-year low, meaning UK house prices are now cheaper for foreign investors, buying in foreign currency.
Property analysts in the UK also predict a slowdown in property price growth in the UK, and even a fall in nominal prices, with London to be affected the most.
The euro price to the US dollar is relatively stable but the prices may also go down in Europe as consumer confidence falls.
While the near-term prospects for the UK housing market do not look certain, the immediate effect, according to Hometrack, a residential property market company, is "likely to be a fall in housing turnover and a rapid deceleration in house price growth as buyers adopt a wait-and-see approach to assess the short-term impact on financial markets and the economy at large."
The company has also said that at present, sizable house price falls are unlikely as the market activity will be affected the most.
In order to trigger widespread house price falls, forced sellers are needed but in the short term an upsurge in forced sales is unlikely to occur.
"The most likely drivers of forced sales will be higher mortgage rates or rising unemployment," Hometrack predicted.
"While there will be turmoil in financial markets in the short term, it is too early to say how this might play out on borrowing costs and jobs but the risks are clear. Any increase in borrowing costs will boost demand for re-mortgaging but the outlook for home purchase lending is less certain."
Hometrack predicts the decision will be felt the most in London, where the housing market is fully valued and is already facing headwinds.
"History shows that external shocks have led to falls in turnover by as much as 20 percent. London has already seen a 7 percent drop in turnover over the past year."
As prices adjust to lower sales activity and weaker investor demand, it is likely that modest single-digit price falls will occur in higher-value markets.
Currently the house price growth in London market is running at 13 percent, but Hometrack expects the growth rate to slow rapidly amid greater uncertainty.
The market activity in the country's most populous city is "set to remain disrupted" until consumers and the financial markets see a clear strategy.
Source http://www.aljazeera.com/news/2016/06/house-prices-fall-uk-eu-brexit-160624133931423.html