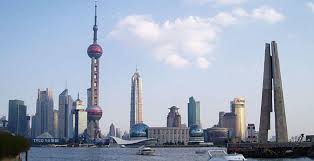 SHANGHAI–China's housing sales in the first five months of the year rose 5.1% year-over-year, a reversal from the 2.2% decline recorded in the first four months as lower borrowing costs and relaxed mortgage requirements lured home buyers back into the market.
Housing sales in January to May totaled 2.07 trillion yuan ($333 billion), according to the National Bureau of Statistics Thursday. In May alone, housing sales rose 30% from a year earlier, calculations by The Wall Street Journal showed.
Last month, the central bank cut benchmark interest rates for the third time in six months, helping to fuel housing demand in major Chinese cities. Central and local governments have also rolled out more accommodative measures to boost housing sales.
Still, the value of property investment rose 5.1% to 3.23 trillion yuan in the first five months this year, moderating from 6.0% growth in the first four months. Property investment includes land purchases and other investments by developers.
An oversupply of apartments in the smaller Chinese cities has compelled builders to slow down expansion plans, and policymakers remain worried that a prolonged property downturn would worsen China's growth prospects.
"The property sector has been a pillar of China's growth for the past decade, but it is now the primary factor exerting downward pressure on growth," said Nomura analysts in a report.
While sales momentum has picked up in first-tier cities such as Beijing and Shanghai, building starts and investment in real estate nationwide are likely to remain weak amid caution against overbuilding.
New construction starts across residential and commercial property in the first five months fell 16% to 503.05 million square meters, compared with the 17% decline recorded in the January to April period.