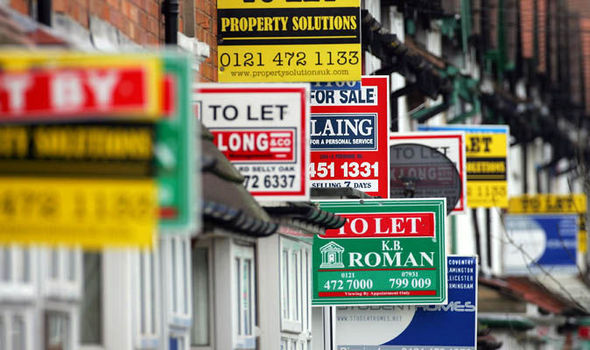 An estimated £16.2billion-worth of mortgages was handed out in May, marking a five-month high, figures from the Council of Mortgage Lenders (CML) showed.
Writing on the CML's website, CML economist Mohammad Jamei said: "As we expected, activity in the housing market is showing signs of a modest recovery."
He added that the low mortgage rates currently on offer and the continuing improvement in the economy and household finances should support activity through the rest of this year – keeping housing minister Brandon Lewis and the Conservative Government on track to fulfil their lower mortgages pledge.
Jamei said: "While we expect these factors to support activity, there is a limited upside, driven mainly by affordability constraints."
Several recent studies have pointed to an upward pressure being put on house prices by a lack of homes for sale on the market.
roperty website Rightmove reported this week that across England and Wales, sellers' average asking prices increased to an all-time high of £294,351 in June.
Last week, the Royal Institution of Chartered Surveyors reported that an "acute shortage of supply" of homes for sale is continuing to push house prices higher – and said its findings suggest that property values are expected to increase by another 25 per cent over the next five years.
Jonathan Harris, director of mortgage broker Anderson Harris, said: "Lenders are offering rock-bottom mortgage rates to entice borrowers.
These low rates are likely to continue into the autumn and, once the traditional summer lull is out of the way, we could see a real pick-up in activity.
The main problem is a lack of housing stock, which will continue to support prices.
There is little incentive to sell when there is a lack of choice as to what to buy, while tougher affordability criteria as a result of the mortgage market review may also make it harder for borrowers to get the mortgage they need."
The estimated mortgage lending total for May was still 3 per cent lower than the £16.8billion-worth undertaken in May 2014.
Source (http://www.express.co.uk)